Within our group structure we have an ambitious development programme, which will see us deliver high quality homes, and means we can offer customers a range of products. Below, you'll see some of our exciting new homes:
Coppice Farm
(Completed on 14th August 2020)
Five 2 bedroom houses for market rent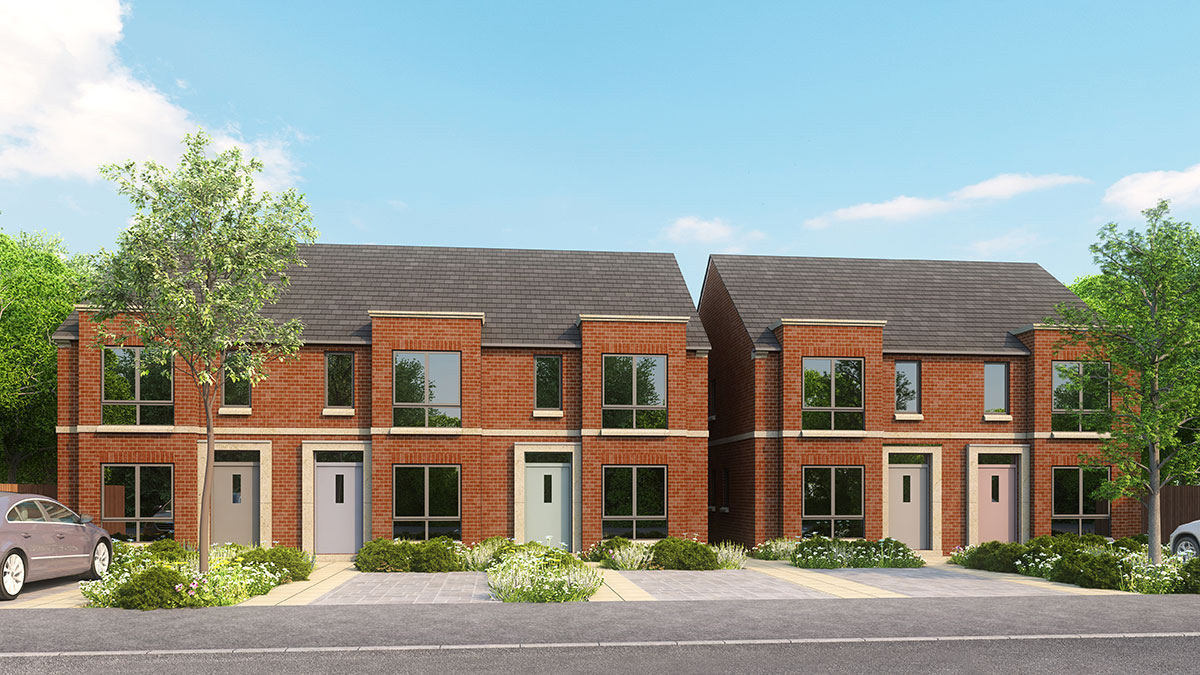 Queensmead House
(Available late 2021/ early 2022)
Mix of thirteen 1 bedroom and 2 bedroom flats for flexible rent
What does 'market' and 'flexible' rent mean?
Flexible rent
When you first apply for one of our homes, we'll ask you to provide information about your household and your household's income, so that if we offer you a home, we can set a rent based on what's affordable for you.

Apply for a home with flexible rent.
Market rent
Lots of people choose to rent a home rather than buy. Market rent homes are open to anybody who can afford to pay the rent and sustain the tenancy. There's no need to register with the Council and there is no discount on these homes. You should expect to pay the same as you would to another private landlord in the local areas.

Find out more about our Market rent homes.